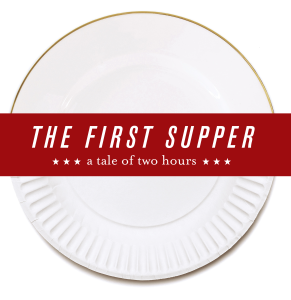 A comedy by Karen Schiff
Directed by Michael Sally
June 17 – 26
Fridays and Saturdays 8pm
Sundays 2pm
Just in time for election season comes a delicious satire about today's crazy political times. In this world premiere by local playwright Karen Schiff, two very different sets of conservative parents battle for the hearts, minds, and pocketbooks of their newly engaged teenagers. It's a fresh new spin on the classic film, "Guess Who's Coming to Dinner", filled with feuding families, hot-button issues, and heartfelt fun.
At sold-out readings of "The First Supper" in New York and Oakland, audience members called the play "masterfully done," "timeless," and "provocative and witty". And Karen Schiff's book adaptation of the play has been hailed by critics as "satire at its best", a story that "ingeniously threads hot-button issues into a farcical plot."
So whether you need a good laugh this election, or a good cry, don't miss "The First Supper". It's one tasty treat!

Production Sponsors
Francine & Earl Boehm • Margaret & Dawna Dos Santos • Adair Jorgensen
Featuring
Daniel Redmond Davies
Jacob de Heer
Karen Fox
Shay Oglesby-Smith
Louis Schilling
Anna Smith
Paul Stout