When:
May 25, 2021 @ 7:00 pm – 8:30 pm
2021-05-25T19:00:00-07:00
2021-05-25T20:30:00-07:00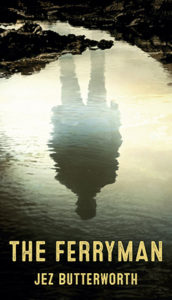 "The Ferryman" is a blackly comic tragedy set in 1981 rural Northern Ireland during a time when republican prisoners were capturing global headlines with a fatal hunger strike.
Caitlin Carney's husband, Seamus, has been missing for nearly a decade. Caitlin and her son, Oisin, have spent those years in the home of Seamus's brother, Quinn, a married father of seven.
The discovery of Seamus's body is the event that sets the plot in motion, putting an end to the family's tormented uncertainty while placing them in fresh danger from the I.R.A., which is prepared to enforce their silence. 
"'The Ferryman' is a play about love and family and the intimacy of war—the way men seduce boys into killing with tales of glamorous brutality, and the immense effort it takes to wrench free of that cycle of violence." (New York Times)
"The Ferryman" won the 2017 Tony Award, the Drama Desk Award, The New York Drama Critics' Circle Award, the Outer Critics Circle Award, and the Laurence Olivier Award.
Join the Altarena Playreaders Facebook group for the Zoom link or email us at