Playreaders Discussion Group
Tuesday, December 29
This month, we will be discussing Hangmen by Martin McDonagh. It's 1965, and execution by hanging has just been abolished in the United Kingdom. Naturally all of Oldham, Northern England, wants to know what Harry, the second-best hangman in the country, has to say about it. As the news breaks, Harry's pub is overrun with locals and reporters looking for a quote, until a visitor arrives with a darker and more mysterious agenda. Hangmen adds up to a stinging indictment of capital punishment but never can the case against it have been mounted with such blissfully disreputable humour in a work that refuses, to put it mildly, to wear its heart on its sleeve. …The immaculate ingenuity and off-beam symmetry of the plotting is a thing of wonder. …A flawless treat." —Independent (UK). For more information email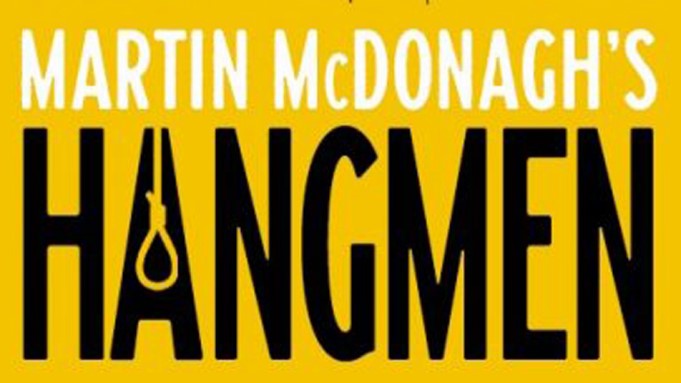 Don't miss out—subscribe for updates!
Team Trivia Night: Holiday Edition
Thursday, December 17
'tis the season. Please consider joining us for for this fun evening of Holiday-Themed Team Trivia hosted by friend of Altarena, Timothy Beagley. Consisting of 20 Questions pulled from a variety of genres all with a holiday-theme, we think this event will be as festive and cozy as Egg Nog on a cold winter's night.Join by yourself or with others. If you have any questions or would like to sign up, please feel free to email
If you have not participated in Online Trivia before: It is fun! The trivia is via zoom, and once everyone has joined at 7p, we explain the rules and then assign everyone in teams randomized by ZOOM. The questions are asked and then the teams go into private 'breakout rooms" to discuss their answers. When we return out of the rooms, the team captains chat the answers to the host. Total of 20 questions. It takes about 90 minutes total. Feel free to find a fun Holiday ZOOM Virtual background or wear festive attire if you so desire.
Virtual Holiday Sing-a-long Hour
Sunday, December 20
We are going to miss seeing you all in person this December Holiday Season and while we wish we could gather at the theatre, our next-best-option is our Virtual Holiday Sing-a-long Hour! At this live-online event you will have a variety of Altarena Performers and Staff to guide you along in singing your favorite familiar Seasonal Tunes with the added help of lyrics as subtitles. Whether you are a Subscriber, Donor, Performer or volunteer, this is a complimentary event and everyone is invited as we present this as a "thank you" for being a part of the Altarena Family. We will update this posting with a link to reserve tickets soon, but feel free to email should you have any questions.