Not A Genuine Black Man & The Great American S**t Show
Returning to Altarena September 20 & 21.
Get tickets to both shows and save!

---
Not A Genuine Black Man
Friday, September 20, 2019; 7:30 PM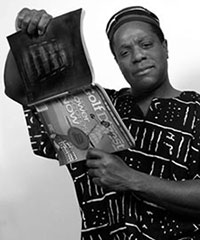 The longest-running solo show in San Francisco history, "Not a Genuine Black Man" is a hilarious and poignant autobiographical story about Copeland's childhood. In 1971, San Leandro was named one of the most racist suburbs in America. Congressional hearings were held. The next year, 8-year-old Copeland and his African-American family moved in. "Not a Genuine Black Man" is a hilarious and insightful look at Bay Area history, and at the ways in which our upbringings make us who we are.
"A beautiful mix of wry humor and heartbreak, indignation and inspiration, a singular story of extreme isolation that speaks to anyone who's ever felt out of place."
—San Francisco Chronicle

---
The Great American S**t Show
Saturday, September 21, 2019; 7:30 PM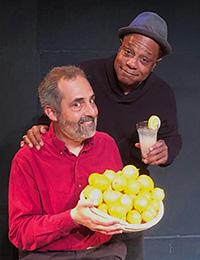 Solo performance stars Brian Copeland and Charlie Varon join forces to present new monologues on the life in the Age of Trump. An evening of laughing and thinking, covering topics including how to deal with a family member who's all in for the Donald when you're not, trying to turn red congressional seats blue, #MeToo and more. If you like Trump, you'll hate this show! One night only!
"Smart, funny, provocative… this is theater as a welcome dash of hope in dark times and a much needed call to arms. GASS packs a lot of bracing punch into a highly entertaining 90 minutes. This may be the perfect piece of theater for our times."
—Rob Hurwitt, former San Francisco Chronicle theater critic

---
The Jewelry Box
Sunday, December 1, 2019; 5 PM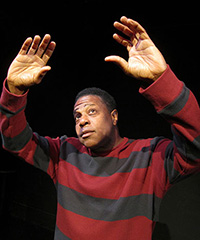 In this hilarious and heartwarming prequel to his hit show "Not a Genuine Black Man," beloved actor-playwright Brian Copeland recounts two memorable weeks in his youth when he took to the "mean streets" of Oakland to buy his mom the perfect Christmas gift. Rife with references to 1970s Oakland, "The Jewelry Box" follows six-year-old Brian's adventures as he scours the help-wanted ads, applies for jobs and collects bottles, inching his way toward the coveted present, a jewelry box at the Hegenberger White Front store.
"Destined to be a holiday classic!"
—SF Examiner